Dr. Xinxin Ding Elected Secretary/Treasurer of ASPET Council
March 1, 2023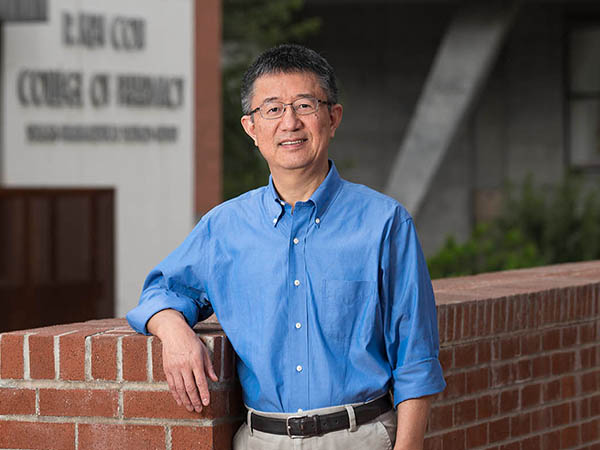 Dr. Xinxin Ding, Associate Director of the University of Arizona Superfund Research Center (UA SRC) was recently elected secretary/treasurer of the American Society for Pharmacology and Experimental Therapeutics (ASPET) council.
Dr. Ding has been a professor and head of the Department of Pharmacology and Toxicology at the University of Arizona R. Ken Coit College of Pharmacy for almost five years.
"I am humbled to be elected to the ASPET council, and also excited to have the opportunity to contribute my ideas, diligence and experience to the continued success of ASPET," said Dr. Ding.
 "Since becoming an ASPET member in 1997, I have been actively involved in numerous ASPET activities, including services at the division level as a counselor, secretary/treasurer and chair, and at the society level as a member of the nominating committee and, since 2021, as editor-in-chief for one of ASPET's official journals, Drug Metabolism and Disposition," he said. "Through these activities, I have become deeply impressed by the large impact ASPET has on the discipline of pharmacology."
In his new role, Dr. Ding said he wants to advance ASPET's strategic goals, one of which is to keep pharmacology at the cutting edge of biomedical research and education. He also wants to welcome new pharmacologists into the profession. "I am particularly enthusiastic about supporting the recruitment and career development of the next generation of pharmacologists," said Dr. Ding, who is a member of the UArizona Cancer Center, BIO5 Institute,  and the UArizona Southwest Environmental Health Sciences Center.
To learn more, go to:
https://healthsciences.arizona.edu/connect/honors/0922/dr-xinxin-ding-elected-secretarytreasurer-aspet-council
Related Cores